Mabi Gabriel Thobejane
Master Drummer Mabi Gabriel Thobejane - from the roots of MALOMBO to MATRIX!
Veteran master drummer Mabi was born in Mamelodi (Pretoria, South Africa) and at an early stage watched and learned the drumming of the Balobedu tribe gathering in his neighborhood - he learned not only how to hit the drum, but more importantly where. Mabi's mum tried to stop him from drumming by beating him constantly, as she believed he was destined to be a priest. Meanwhile Mabi fetched skins from the tannery and started making his own drums risking another beating from his mother when playing in front of the Kguludi's shebeen (local tavern). When his Uncle Phillip Tabane - one of the great African guitarists, discovered the talent in the family he asked Mabi to join him as the drummer to form what became one of the top bands in South Africa in the 70's - the Malombo Jazzmen. Tabene took Mabi on tour in the USA as his drummer where they both decamped to Harlem. It was here that Mabi experienced the sounds of Miles Davies, an influence that has remained with him throughout his life. He returned to South Africa but found the oppressive regime obstructed what few chances he had to work. Even though he worked with many musicians and groups it was not until the 90's that Mabi started to find an outlet for the sounds that had stayed with him from the Bronx.Since then Mabi was involved in some of the most exiting collaborations with Sipho Gumede, Sakhile, Madala Kunene, Amampondo and for a decade touring with Juno Reactor. "Possibly the best sonic cocktail on this Juno Reactor CD (Bible Of Dreams) is Conga Fury, where Watkins unleashes percussionist Mabi Thobejane to propel a breakneck conga beat beneath some deranged sampling and angelic female vocals. The electronics play something of a backseat until the last couple of minutes, when Thobejane locks horns with Watkins modulating sequencer, and it's a little hard to tell who's following whom. Electronics with sweat. Who would have thought?
"I love the way that one came out, but it was a nightmare to put together. Needless to say, Mabi wasn't playing in the same room or even at the same time. We had to fit the whole thing together afterward. It took hours and hours, but this is where this music has got to go - the conflict between acoustic and electronic instruments. There are sounds and textures that live playing produces that a machine just can't get. That's when it starts getting interesting for me."
David Kirby, Colorado Unity, 27.11.97
MABI THOBEJANE - MADIBA (BW086) CD
"It's a gem...in turn relaxed, loping and out-there wiggy, full of lovely textures from a range of instrumental collaborators (guitars, flutes, brass, keyboards, dobro, bass etc - but always held in tasteful check) and co-vocalists including Busi Mhlongo...glorious music which is simultaneously familiar and refreshing."
Folk Roots Magazin
From South Africa to Brixton to the Bronx, Mabi Thobejane is an artist who has traveled the world in search of musical and spiritual freedom. His debut album recorded 1995 at Downtown Studios, entitled Madiba, is the culmination of a twenty-year struggle for self-expression. It is intensely personal but an ultimately positive album that proves Mabi to be one of South Africa's most brilliant and exhilarating percussionists. Madiba (Father of the Nation) is an affectionate name for Nelson Mandela, who has been a major inspiration for Mabi as an embodiment of the fighting spirit.
1. THABO feat. Robert Doc Mthalane, Byron Walllen, Busi Mhlongo
2. SIDUDLA feat. Sammy Madi, Sipho Mabuza, Philani Ngidi, Madala Kunene Busi Mhlongo and Mpumi Mabuza (Mhlongo)
3. SEGWAGWA feat Robert Doc Mthalane & Dizu Plaatjies
4. THABO TANDO NICO feat Robert Doc Mthalane & Byron Wallen
5. DOM PASS feat Sammy Madi, Philani Ngidi, Gary Budd, Sipho Mabuza, Jessica Lauren, Madala Kunene, Zim Ngqwana, Busi Mhlongo & Mpumi Mabuza (Mhlongo)
6. SHAPEDI feat Byron Wallen, Nkululeko Ludonga, Dizu Plaatjies, Lungiswa Plaatjies, Nomfundo Mayekiso, Robbie Geerken and Mayito
7. ECONOMY feat Sammy Madi, Ike Leo,, Madala Kunene, Max Laesser, Jessica Lauren, Changuito,, Lungiswa Plaatjies Nomfundo Mayekiso
8. MOTHER feat Robert Doc Mthalane, Philani Ngidi, Busi Mhlongo & Mpumi Mabuza (Mhlongo)
9. MADIBA (NELSON MANDELA) (PART 1) feat Changuito, Byron Wallen, Jessica Lauren, Lungiswa Plaatjies, Mzawandile Qotoyi, Dizu Plaatjies & Mayito
10. GAE-WAY HOME Mayito, Tony Remy, Madala Kunene, , Ben Watkins, Otto the Barbarian & Busi Mhlongo
11. MADIBA (NELSON MANDELA) (PART2) feat Madala Kunene, Jessica Lauren, Airto Moreira, Byron Wallen, Mayito and Busi Mhlongo
12. WORKSHOP feat Byron Wallen, Jessica Lauren, Vusi Khumalo, Madala Kunene, Tony Remy, Robert Trunz, Mzwandile Qotoyi, Dizu Plaaatjies, Simpiwe Matole,, Nkululekho Ludonga, Philani Ngidi, Fana Zulu, Lungiswa Plaatjies, Prince Lengosa and Zim Ngqwana
MABI THOBEJANE - MADIBA (BWLP086) LIMITED VINYL RELEASE
Available from our Online Store
 
JUNO REATOR & MABI THOBEJANE - CONGA FURY
During the 1995 recordings of Mabi Thobejane's debut album MADIBA he met the man behind Juno Reactor, Ben Watkins. Fascinated by this amamzing master drummer Ben asked Mabi to put down a Conga track which formed the basis of a long collaboration, the release of the epic trance track CONGA FURY which found its way onto the album BIBLE OF DREAM , Hollywood film MORTAL KOMBAT (Annihilation), MATRIX and ANIMATRIX Short film "THE FINAL FLIGHT OF THE OSIRIS".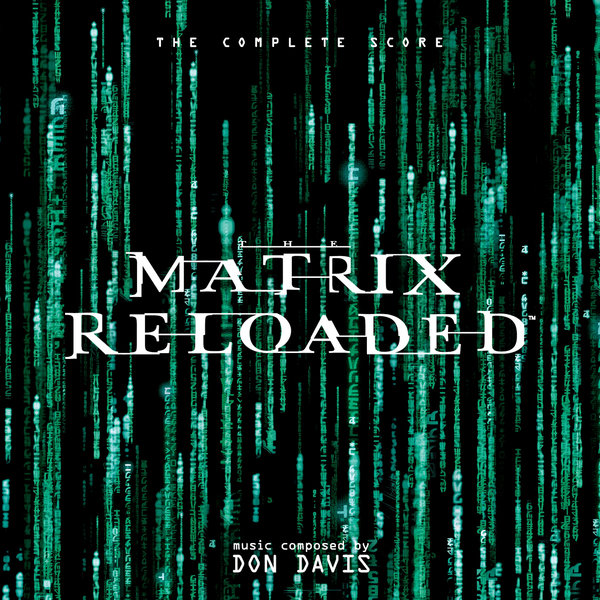 JUNO REACTOR - SHANGO
Released in October 2000, Shango carries the painted face of Mabi Thobejane and features a number of artists from South Africa who appeared on MELT 2000 at the time of release. These are Deepak Ram, Mabi Thobejane, Dizu Plaatjies,Mandla Lande, Michael Ludonga, Simpiwe Matole, the late Busi Mhlongo and Tuvan overtone singer Boris Salchack,
The Juno Reactor percussion team Mandla Lande, Michael Ludonga and Simpiwe Matole on tour in Russia.
JUNO REACTOR - DVD SHANGO TOUR LIVE IN TOKYO
Juno's first and second DVD feature Mabi Thobejane and his Amampondo colleagues from Cape Town.
Second Juno Reactor DVD AUDIO VISUAL EXPERIENCE
The Original SAKHILE band which reformed in 2004 for a few gigis months before Sipho Gumede sadly passed away.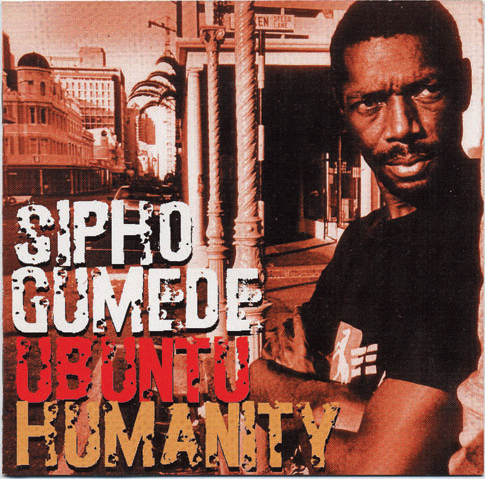 SIPHO GUMEDE - UBUNTU HUMANITY (BW084)
featuring Mabi Thobejane on drums
SIPHO GUMEDE - DOWN FREEDOM AVENUE (BWSA051)
The 1994 and 1996 Sipho Gumede recordings Down Freedom Avenue and Ubuntu feature Mabi Thobejane on drums.
MABI THOBEJANE & THABANG TABANE - TM AFRICA (MZA011)
Producer and musician Ben Amato gathered two generations of Malombo drummers in Cape Town to record an album with music far removed from their usual style. The drummers are no less than the co founder of the original Malombo - Mabi Thobejane and his nephew Thabang Philip Tabane - the son of founder Philip Tabane. Most of the album was recorded and mixed in my house and it was a great privilege to see Uncle Mabi teaching Thabang some of the old songs from the Northern territories of South Africa with Ben Amato mixing it all his own unique style. Thanks is given to the members of Amampondo and especially Buddy Wells for his great sax playing.
Black Coffee contributed a mix to the album called Basubeletsu and remixed another track from this album for his own release under the name of Yena Chililo on his debut album Black Coffee.
The album features:
Mabi Thobejane - drums, mbira and vocals
Thabang Tabane - djembe, drums, thai marimba and vocals
Ben Amato - Producer
Sessions by:
Zimbini Msesane - female vocals on eOffisini & Malume
Dave Mayekana - guitar
Simpiwe Matole - percussion
Peter Ndlala - bass
Vola Mambo - percussion
Michael Ludongo - African drums
Mandla Lande - djembe
Buddy Wells - sax
Ben Amato - guitar , flute and programming
Vincent Mtetwa - keyboards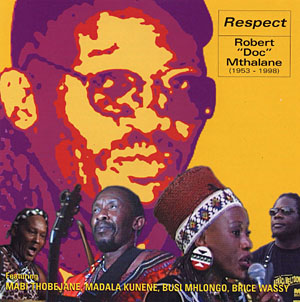 ROBERT DOC MTHALANE, MABI THOBEJANE & MADALA KUNENE - RESPECT WITH SPECIAL GUEST BUSI MHLONGO (BW2094)
Robert 'Doc' Mthalane may not be a household name, but the South African master guitarist spent much of the 1990's both playing and writing songs for the acclaimed Zulu singer Busi Mhlongo and her group Twasa. Sadly Doc fell victim to tuberculosis and died prematurely in 1998, but not before leaving us with one last exquisite album of uplifting and heart-rending beauty. The album was recorded at Brownhill Farm Studios (UK) with Mabii Thobejane, Madala Kunene & producer Brice Wassy. From the languid opening chords of Eva, the slowly surging crescendos of Masihlanganemi to the rousing rhythmic call to action of Mamambo, this is one of those rare albums that can enrich your life and soothe your soul. (Dave Stelfox)
Dubbed the Jimi Hendrix of South Africa, Doc shone as a brilliant composer and player for many years before his untimely demise. This album, recorded 1997 alongside Busi Mhlongo, Brice Wassy, Mabi Thobehane and Madala Kunene, is simply a beautiful epitaph to the great man full of the subtlest rhythms and melodies crafted with considerable knowledge and skill. Additional overdubs in Durban and at Brownhill Farm in West Susssex (UK), mixing and mastering of this album was done over a period of 4 years and captured some rare moments of fine music making.
The last track RESPECT, by Busi Mhlongo, is a dedication, a moving tribute and a thank-you to a great South African guitar player, composer and writer. Respect and thanks for the privilege of being chosen to record your last album !
Robert Trunz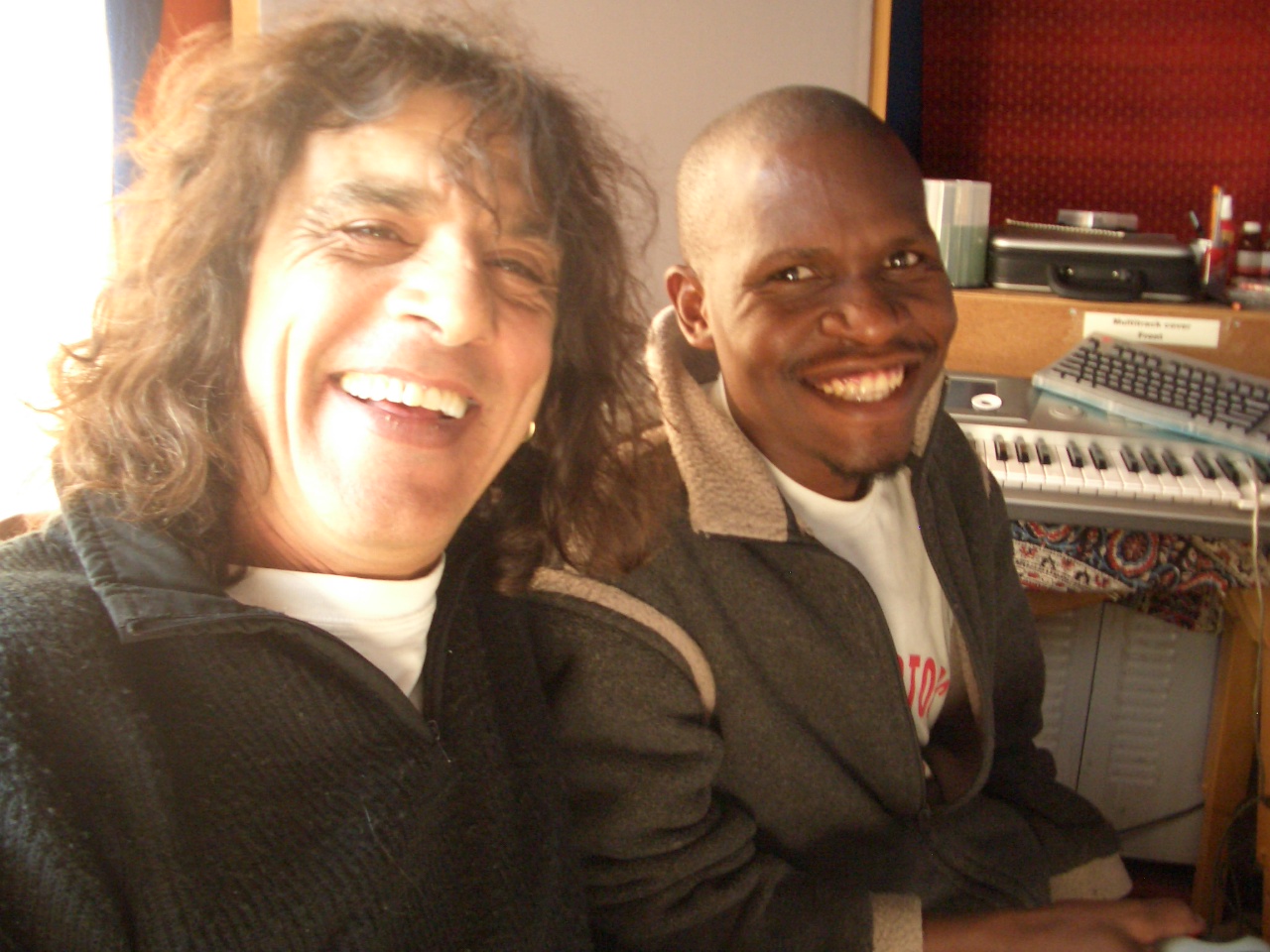 DAN MAMPONE & MABI THOBEJANE - MELODI (MZA049)
It is a multi genre album strongly focusing on words of love, wisdom, spiritual healing and unity by Dan Mampone and Mabi Thobejane from Garankuwa, Pretoria.
The beat goes as far as African Traditional to House including Reggae, Gospel and Kwaito with hits like Mmabanyana and My Destiny just to name two. The majority of songs on Melodi are in Tswana and Pedi. The album comprises 10 original songs and two remixes one by African Diva Busi Mhlongo and Brendan Graham/ Rolf Lovland.
1. KE GO RATA BOBE (4:50)
2. RELAX BABA (3:20)
3. KAE KAE (5:55) revisited Busi Mhlongo track
4. RE A GO BOKA (4.40) Traditional Hymn
5. MMABANYANA PT.1 (3:20)
6. RAGGA DA (4:30)
7. BODIBENG (3:35)
8. AYELELE (4:05)
9. MY DESTINY(5:24)
10. A RE YENG (5:55)
11. YOU RAISE ME UP (4:15)
12. MMABANYANA PT.2 (3:50)
MADALA KUNENE & FRIENDS - UXOLO PEACE DVD
see Mabi in action with Madala Kunene's band featuring members of Kwani Experience and Bernard Sibusiso Mndaweni. On this DVD also find Mabi backing maskandi band of the late UMSHIKA SHIKA QABE's only video release.
FREEDOM COUNTDOWN 1995
Mabi plays congas and African drums on FREEDOM COUNTDOWN, an album with headliners Madala Kunene, Barney Bophela & Mandla Masuku - produced by Sipho Gumede. The album was recorded in 1994 during the time Mabi Thobejane was living in Durban and working with Sipho Gumede. This album contains the epic original of Madala Kunene's UBOMBO. The track was later remixed by Smith & Mighty and hit the clubs from London to Johannesburg.
 
TRIBAL ETHNO DANCE (BW092)
Mabi worked with Airto Moreira on additional rhythmic foundations of a number of traditional tracks released by Dizu Plaatjies & Mzwandile Qotoyi, Ngqoko Cultural Club (Ladyfrere Xhosa Singers), Sangoma Suzan Hendricks & The Bushmen of The Kalahari.
OUTERNATIONAL MELTDOWN 1994 (3CD PACK BW076/077/078)
Mabi contributed his legendary playing ontracks with Madala Kunene and collective tracks with Airto Moreira and Sipho Gumede.
BARUNGWA - THE MESSENGER (BW070)
1995 saw the formation of Barungwa - the Original Anglo-African Acid Jazz Messengers
featuring on the album are Dave Mayakana - Guitar, Chris Bowden - Sax, Shaluza Max - Vocals, Moses Taiwa Molelekwa - Piano, Keys & Andrew Missingham - Drums. Mabi Thobejane appears as a guest.
CASTRO B - FIDELITY (MZA047)
Having heard some of Castro B''s productions, Radio DJ Pat Cash made him aware of the rich MELT 2000 catalogue.
We handed over some tracks and parts for remixing and were surprised to get a couple of great remixes back within a week . Castro''s then moved to our Farm Studio and started working with Africa''s hottest veteran drummer and percussionist Mabi Thobejane. Please check track 4 BUNGA (RADIO EDIT) & track 14 SEKODIKO with Mabi.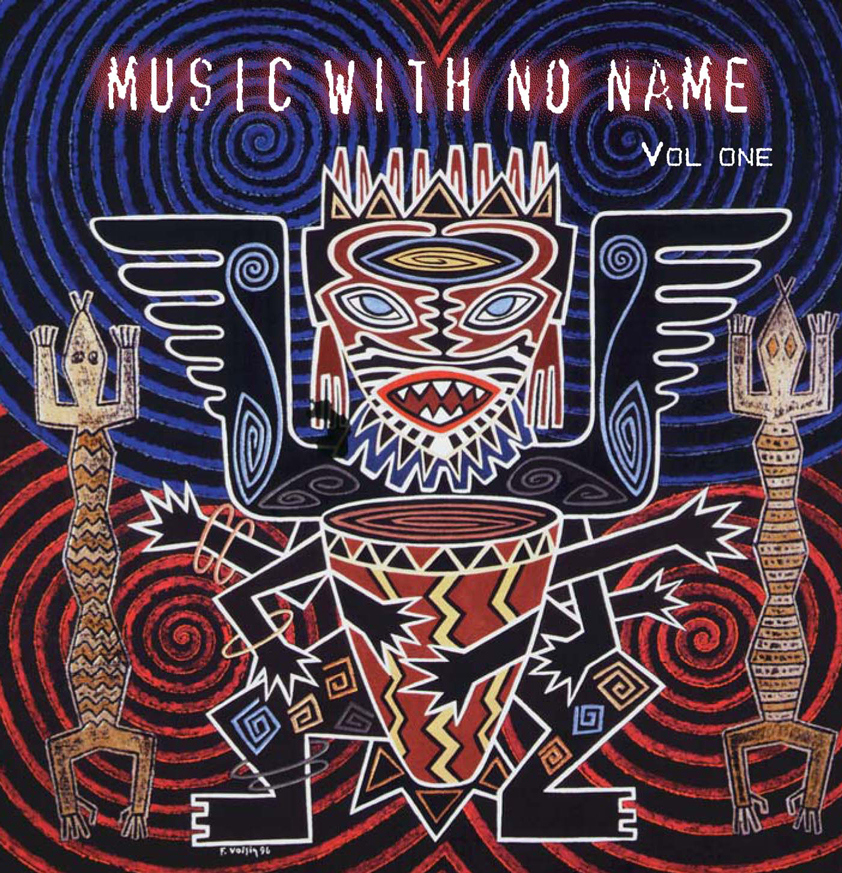 MUSIC WITH NO NAME Vol. 1 - Vol. 4
You can find some of Mabi Thobejane's contributions on these 4 Volumes of MUSIC WITH NO NAME Remixes released by MELT between 1995 and 2005. Among other featuring producers are: Henrik Schwarz, Smith & Mighty, Red Snapper, Teba Schumba, DJ Smash, Allan Gubby, Endemic Void, Mooncakes, Attica Blues, Ashley Beedle, Gavin Hardkiss, Moody Boyz, Roni Size, Ultrarine, Kris Weston, G,Ultramarine, Greg Hunter, Bandulu, Jon Kennedy, Gus Gus, Soothsayers, Bandulu, Spiritual South, Gum Drop and more........
 
OLOMBELO RICKY - RICKY
1997 The Meeting of three great percussionist/drummers from three countries. All working on the debut album of one of Madagascar's best known artists - Olombelo Ricky. Produced by Brazilian's finest Airto Moreira and contributing to the album is South African veteran Malombo drummer Mabi Gabriel Thobjane.
 
MABI GABRIEL THOBEJANE - THE LOST GERMAN TAPES
After Mabi left Dr Malombo Philip Thabane he worked with bands like Sakhile and traveled in Europe. During a stay in Germany he recorded an album with local musicians whose names are impossible to read from the worn out stereo open reel tape that Mabi brought along one day. We would love to hear from his fans in Germany who contributed to these recordings - please refer to our contact page.
List of Songs:
1. BATSUMI LE DI PIRI 2. BA DI PAP 3. EURO STADIUM 4. LE BELLO BOJELLO 5. DUCK WALK 6. VIA BOTSWANA 7. BACK SLAM 8. DEAR ELIZABETH 9. MARABI MABI
Download or Stream the album by clicking here