Airto Moreira & Fourth World - The B&W Music/MELT 2000 Years
One of the most high-profile percussionists of the 1970s and still among the most famous, Brazilian percussionist Airto Moreira helped make percussion an essential part of modern jazz.
Making his U.S. debut on the Miles Davis classic BITCHES BREW, Airto went on to perform with many jazz greats including Stan Getz and Lee Morgan and became of founding members of the pioneering fusion groups Weather Report and Return To Forever. Airto was born in 1941 in the small village of Itaiopolis - south Brasil, and was raised in Curitiba. In 1965 he met the singer Flora Purim in Rio de Janeiro. Flora moved to the USA in 1967 and Airto followed her shortly after. When in New York Airto began playing with musicians such as Reggie Workman, JJ Johnson, Cedar Walton and bassist Walter Booker. Joe Zawinul recommended Airto to Miles Davis for a recording session in 1970 for the "Bitches Brew" album. Davis then invited Airto to join his group, which included such jazz icons as Wayne Shorter, Dave Holland, Jack De Johnette, Chick Corea and later John McLaughlin and Keith Jarrett. Following his stint with Miles Davis, Airto was invited to form the original Weather Report with Wayne Shorter, Joe Zawinul, Miroslav Vitous and Alphonse Mouzon with whom he recorded "The Weather Report". Soon after, he joined Chick Corea¹s original Return to Forever group with Flora Purim, Joe Farrell and Stanley Clarke and they recorded the albums, "Return to Forever" and "Light as a Feather". In 1974 Airto formed "Fingers" with Flora Purim. Since then they have performed constantly all over the world and recorded their own album for major record companies in Europe and America. Airto's work with Quincy Jones, Herbie Hancock, George Duke and Paul Simon, Carlos Santana, Gil Evans, Gato Barbieri, Michael Brecker, The Crusaders, Chicago, and many others including contributions to movie sound tracks such as The Exorcist, Last Tango in Paris, King of the Gypsies and Apocalypse Now, represents only a small number of the musical contributions he has made over the last three decades. His impact was so powerful that Downbeat magazine added the category of percussion to its readers and critic¹s polls, which he has won over twenty times since 1973. Airto has been advancing the cause of world and percussion music as a member of the "Planet Drum" percussion ensemble, with Mickey Hart, drummer for "The Grateful Dead", and master conga player Giovanni Hidalgo and tabla virtuoso Zakir Hussain, along with Flora Purim, Babatunde Olatunji, Sikiru Adepoju and Vikku Vinayakram. Planet Drum won a Grammy Award in 1991 for World Music.
Airto also contributed to another Grammy Award winning ensemble, "Dizzy Gillespie¹s United Nations Orchestra", which received the award for Best Live Jazz Album. Airto¹s love for the music and the people of his native country of Brazil takes him back every year to visit old friends and relatives as well as to pay respects to his spiritual guides and elders. Airto has been involved in "Spiritism" since an early age and used to go to the "sessions" with his father Jose Rosa Moreira, who was a spiritual healer all of his life. His lifelong interest in spirituality led him to record The Other Side of This, an exploration into the healing powers of music and the spiritual world. Airto also composed and performed his "Brazilian Spiritual Mass" with Gil Evans, Trilok Gurtu, Philip Catherine, and Freddie Santiago for a two hour special on German television, with the WDR Philharmonic Orchestra in Cologne, Germany. On Airto¹s recordings for Melt2000 "Killer Bees", features Herbie Hancock, Stanley Clarke, Chick Corea, Mark Egan and Hiram Bullock; it was one of the most critically acclaimed albums on the European market and was followed by a remix project bu Tony Thorpe entitled "Revenge of the Killer Bees". His solo album entitled "Homeless", on Melt 2000 was released in the year 2000. It is a high-energy album with "tribal" rhythms that is shaking the dance floors around the world. 4 more releases with Airto on MELT include his group "Fourth World" with Jose Neto and Flora Purim. Airto also performed on a number of MELT recordings such as Tuvan throat singer Boris Salchack's album Shaman and immensely powerful singer and percussionist Olombelo Rickyfrom Madagascar. Productions for MELT include the South African Outernational Meltdown recordings in 1994 and the debut album of BBC Jazz award winner Byron Wallen - hailed as one of Miles successors. Airto has worked together with and had his music re-mixed by Frederic Galliano, Giles Peterson, Endemic Void, Justice, Ashley Beedle, Circadian Rhythms, Jimpster, Amon Tobin, and Max Breenen, among others on the Revenge of the Killer Bees album. Once again Airto was voted the number one percussionist of the year (2001) on the 66th Readers Annual Poll on "Down Beat Magazine". In September of 2002, Brazil¹s President Fernando Henrique Cardoso named Airto Moreira and Flora Purim to the "Order of Rio Branco", one of Brazil's highest honors. Airto chose the year of 2002 to make an old dream come true. This was to teach the Brazilian people a little bit of his musical technique and also about life, spiritualism, energy and much more. Invited by the Alexandria Library in Egypt, Airto played at the re-opening event that brought people from around the world to attend it. For three years Airto was a professor at the Ethnomusicology department of UCLA, and broke new ground in musical concepts and creative energy. Visit Airto's website at: http://www.airto.com
AIRTO MOREIRA & THE GODS OF JAZZ - KILLER BEES (BW041)
DOWNLOAD ALBUM In the early 90's Airto saw an opportunity to return to his jazz roots and explore some free form playing ideas that had been kicking around for a while and called on old friends like Chick Corea, Mark Egan, Herbie Hancock and Stanley Clarke to come down to Santa Barbara and jam. Membership of some of the hottest jazz combinations of all time makes ringing up old friends a creative process in itself and Airto had little trouble persuading his friends Chick Corea, Mark Egan, Herbie Hancock and Stanley Clarke to come down to Santa Barbara and jam. Used to playing within closely defined parameters on other people's projects the musicians were delighted to find that Airto didn't have parts written for them. Musicians with outstanding pedigrees encouraged to play exactly the way they felt, sparring and playing off one another, experimenting with sound, yet retaining complete control over harmony and dynamics. The instinctive interplay between the musicians creates the deception that months of rehearsal went into creating this penthouse level of spontaneity. But the secret is simply years of playing together in lofts before any of them got famous.Killer Bees is the beautiful result of this gathering.
Most tracks are first or second takes with additional tracks overdubbed. Hiram Bullock's coruscating guitar work was added later in New York. Fourth World reeds and keyboards maestro Gary Meek came over to California to contribute some wonderful saxophone to the mix. The music on the record ranges from the soulful, uplifting 'Nevermind' and 'Communion' - tracks on which Herbie Hancock spirits achingly beautiful piano playing out of the ether - to tracks like 'Killer Bees' and 'Nasty Moves' which show that rock music doesn't have a monopoly over power and aggression. Chick Corea's masterful electric and acoustic keyboards playing and Stanley Clarke's upright bass playing, his first for many years, help make 'Killer Bees' a milestone in modern jazz and a must for fans of true free form composition.
Oh yes, the original tapes were turned down by the label who commissioned them. They 'weren't Brazilian enough.' But Airto and Flora's present record label boss, Robert Trunz, on hearing these masters of modern jazz playing exactly the way they felt, sparring and jesting musically with one another, experimenting with sound, yet retaining complete control over harmony and dynamics, dismissed the 'Brazilian' argument and took a world view and thought the world should be able to enjoy this classic album. Here's your chance.
Like a fusion of the best moments of Return to Forever, Weather Report and Miles Davis circa 'Bitches Brew', (ex-bands of collaborators here), 'Killer Bees' shows that jazz in the nineties can still delight, surprise and lead by example. 'Killer Bees' is a buzz.
AIRTO MOREIRA Drums/percussion/vocals
STANLEY CLARKE Acoustic bass/electric bass
CHICK COREA Acoustic piano/electronic keyboards
MARK EGAN Electric, fretless bass
HERBIE HANCOCK Acoustic piano/electronic keyboards
GARY MEEK Tenor/soprano saxophones
FLORA PURIM Vocals
AIRTO - REVENGE OF THE KILLER BEES (ELM8012)
Released 1998 Remix Project Produced by Tony Thorpe. New mixes from the original album Killer Bees by a selection of the finest contemporary remixers. Under the direction of Tony Thorpe this remix project has revisited the seminal album Killer Bees which Airto recorded in the early nineties with help from jazz icons Herbie Hancock, Hiram Bullock, Chick Corea, Stanley Clarke and Flora Purim. Revenge Of The Killer Bees features remixes in an end of the millennium style by Ashley Beedle, Justice, Frederic Galliano, Amon Tobin, Endemic Void, Jimpster and Circadian Rhythms and Max Brennan. DOWNLOAD ALBUM
AIRTO MOREIRA - HOMELESS (BW2140)
DOWNLOAD ALBUM HOMELESS is co-produced and co-composed by Airto's daughter Diana and her husband Krishna Booker of Eyedentity. The album is influenced by a strong mutual desire by the artist and MELT 2000 to go beyond the boundaries of today's commercial music and to present generations of dedicated dance fans with a truly organic and tribal dance album drawing from centuries of global rhythms. HOMELESS is a message of peace and a call for a change at the same time. Airto, for the first time, strongly features the incredible vocal talent of his daughter Diana giving the album an edge previously unheard from the Master. The choice of musical collaborators clearly marks probably the highest standard in today's percussive dance music. Changuito, Cuban master conga player and his "pupil" Giovanni Hidalgo from Puerto Rico are not new to the dedicated Airto fans and to find Master Capoeira teacher Amen on the same album shows the spirit of togetherness. Long time associate Jose Neto contributes his fine guitar playing to two tracks and Gary Brown puts bass where one wants it in the New Millennium. Enjoy and celebrate !
Robert Trunz
....are Airto Moreira, Flora Purim & Jose Neto
Recorded live 1993 in Johannesburg during the first Arts Alive Festival at the Market Theater indoor venue featuring Airto, Jose Neto, Gary Meek, Flora Purim and her daughter Diana. It was right at the beginning of the new democratic South Africa and people were hungry to see their idols. The organisers were not aware of Airto and Flora's popularity and "safely" sold almost twice as many tickets to fill the venue only when it came to open the doors security desperately tried to lock out people but got overrun very quickly and the audience filled every square inch of the theater even climbing up on the rafters. A magic night unfolded and some twenty years later those who came to the gig still talk about the gig with a couple of tears in their eyes. We posted a video of the second night when Fourth World played on the square - see more.
FOURTH WORLD - FOURTH WORLD (BW030)
DOWNLOAD ALBUM Debut album for MELT 2000 recorded 1993 in London by Mark St. John featuring the original line up with Airto Moreira, Flora Purim, Jose Neto and Gary Meek.
FOURTH WORLD - ENCOUNTERS OF THE FOURTH WORLD
DOWNLOAD ALBUM Recorded live at the Bimhuis in Amsterdam on the 19 February 1995 and mixed in Santa Barbara. Featuring Airto Moreira Drums & percussion, Flora Purim Vocals, José Neto Guitar, Gary Brown Bass, Jovino Santos Keyboards & flute, Giovanni Hidalgo Congas & percussion, Diana P. Moreira Vocals & special sounds, Chil Factor Vocals & special sounds.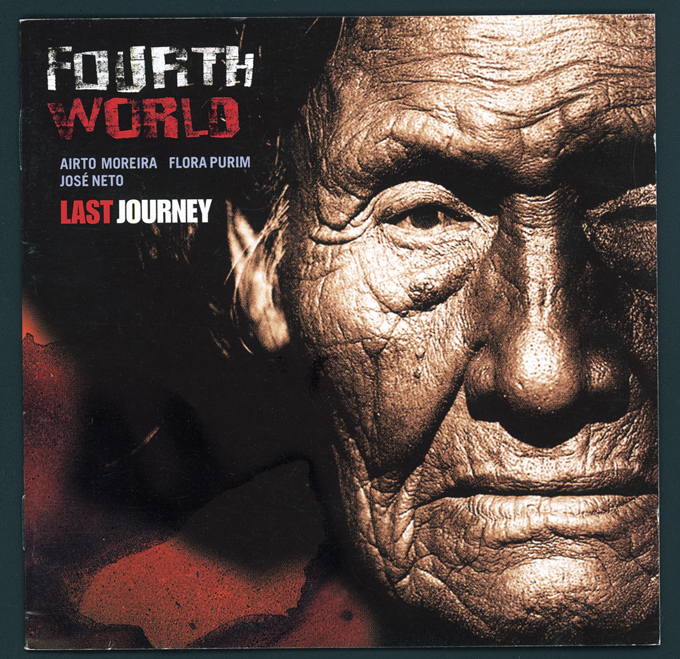 FOURTH WORLD - LAST JOURNEY
The last Fourth World album contains a touching tribute by Flora Purim to the late Ronnie Scotts, sax player, founder and owner of the famous Jazz Club in London . Every member of the last Fourth World group can stand on their own as well as being an integral part of the ensemble. Long time contributor bass player, Gary Brown, the great arranger keyboardist from Brazil Luis Avellar, Widor Santiago one of the best Brazilian reed men, andspecial guest master Latin percussionist, Giovani Hidalgo all have a part to play. According to Airto & Flora this group of musicians together formed one of the best groups they had a chance to experience with in the 90's.
FOURTH WORLD - RETURN JOURNEY (THE REMIXES)
Featuring 10 new interpretations from some of the leading underground remixers/producers of the late 90;s. The Herbalisers with a head nodding remix of Last Journey pave the way for 4 Hero, IG Culture, London Electricity, Nation World Service, Tony Thorpe, Fila Brazilia and Argonaut to add their individual style which results in an eclectic mix of cutting edge sounds.
FOURTH WORLD - NO GAP
A compilation dedicated to Diana & Krishna Booker, daughter and son in law of flora Purim and Airto Moreiera. In our daily life we are often confronted with the term Generation Gap loosely used to describe differences between us parents and our kids. When I started working with Flora and Airto in 1993 they just introduced their daughter Diana and her now husband Krishna Booker. During the years of recording with the four of them the so called generation gap transpired often over trivial matters or when the wisdom of the parents or the common sense of the younger generation got completely ignored. However when in the studio everything was forgiven and forgotten and the creative juices would flow immediately amidst the speckle of colourful sparks and the fairies of musical creation would dance among them all filling every empty space with joy and laughter. The genespassed on by parents Flora and Airto are so evident in the beauty of their common creation. The openness of Fourth World (being Airto, Flora, and Jose Neto) to welcome a fresh breeze into their music has made it possible for us to compile this album using many oft he tracks composed by Diana & Krishna without even being aware of - just feeling the never aging youth in their common creation.
A deep thank you to the creative spirits to allow such an intimate relationship to be created for their fans to enjoy this organic compilation free of Generation Gap
FLORA PURIM - SPEED OF LIGHT
FLORA PURIM - SINGNING MILTON NASCIMENTO NOS DOIS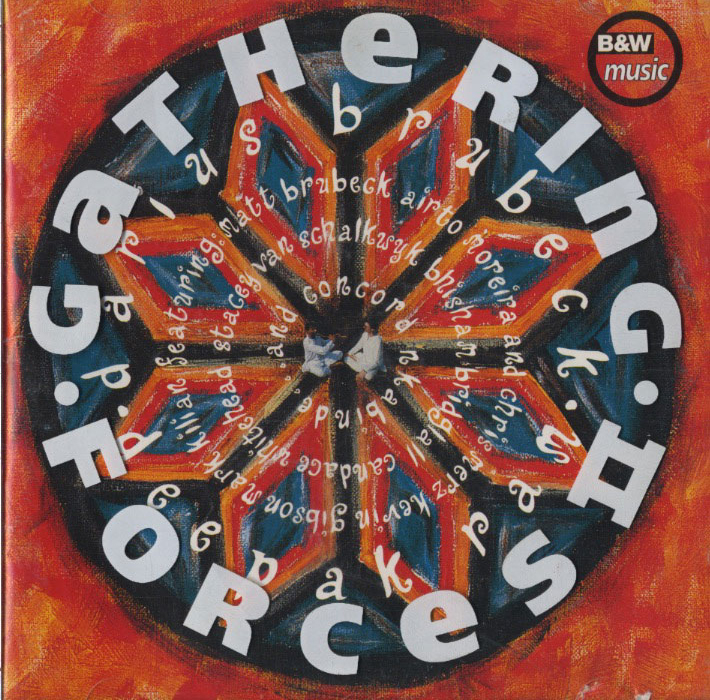 DARIUS BRUBECK, DEEPAK RAM & GUEST AIRTO MORIERA - GATHERING FORCES 2
Recorded live at the Natal Playhouse, Durban, in South Africa on September 29 and 30, 1993, Gathering Forces II is a powerful and fusion of jazz, rock, funk and Eastern influences. The twin driving forces at the centre of this unique recording are keyboard player and pianist Darius Brubeck and Deepak Ram, who has studied Indian flutes and tabla since he was a child, giving public performances as a teenager and developing an early interest in jazz and improvisation. Special guest artist on Gathering Forces II is Airto Moreira, percussionist extraordinaire and a member of Fourth World. Together, these artists have recorded an album of rare beauty and exotic originality. You can sense the excitement and appreciation of the audience as they listen to tracks such as 'Kitu', 'Friendship Raga & Boogie', 'Amaselesele Emvuleni' (frogs) and 'Gathering Forces'.
Personnel: Darius Brubeck Keyboards/piano, Deepak Ram Indian flutes/tabla, Chris Merz Saxophone/clarinet, Matthew Brubeck Cello, Mark Kilian Keyboards, Candace Whitehead Violin, Concord Nkabinde Bass guitar, Stacey van Schalkwyk Flute, Bhisham Bridglall Tabla , Airto Moreira Percussion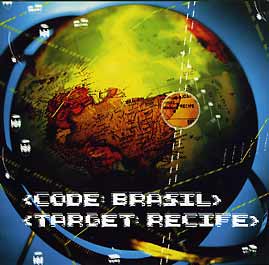 AIRTO MOREIERA PRESENTS: CODE BRASIL : TARGET RECIFE (BW2130)
The late Chico Science is not the only hero of the Recife beach boys but more importantly it's him who is responsible for the interest in the sounds and rhythms of Pernambuco, a region so rich in music that all those no longer want to be stuck with Samba forever have travelled to the Northeast for new inspiration. Airto, who thankfully invited us 1997 to the recordings in Recife, once again shows with this new compilation his new direction. During a week in Recife Airto worked and recorded a number of traditional artists from the region including Maracatu Nação Erê, Mestre Salustiano, Tavares da Gaita, & Biu do Pifano or Banda de Pifanos de Caruaru.
Mestre Salustiano with his extended family orchestra.
Airto and members of the youth band Maracatu Nação Erê.
Airto and Tavares de Gaita
CHRISTY DORAN, BORIS SALCHAK & AIRTO MOREIRA - SHAMAN (BW2112)
Mongolian shaman, overtone or throat singer Boris Salchak recorded his amazing range of vocal and overtone singing in London with Swiss guitarist Christy Doran and special guest Airto Moreira.
DOWNLOAD ALBUM HERE
 
TRIBAL ETHNO DAMCE - DRUM n' METAL
Creative production, inspiration and overdubs on some of the most rural and traditional music of Southern Africa including recordings of the San people (Bushmen).
AMAMPONDO - LIVE AT BAGLEY'S LONDON
September 1996 - Live video footage of an acoustic night at Bagley's with South Africa's percussion and marimba band Amampondo, Airto Moreira, Changuito, Brice Wassy and Mabi Thobejane, see footage on YouTube.
HUNGRY ON ARRIVAL - THE OUTERNATIONAL MELTDOWN SESSIONS 1994
with Airto Moreira, Jose Neto, Byron Wallen, Andrew Missingham, Sipho Gumede, Pops Mohamed, Madala Kunene, Mabi Thobejane, Moses Taiwa Molelekwa, Fana Zulu, Shaluza Max and many others.
 
NOBODY COMES TO AFRICA WITHOUT A MISSION
Brasilian Airto Moreira did pioneering work with a large group of local South African musicians in 1994. On this video clip Airto Moreira, Moses Molelekwa, Sipho Gumede , Jose Neto and Pops Mohamed are talking about about their feelings and experiences of the 1994 Outernational Meltdown Sessions in South Africa.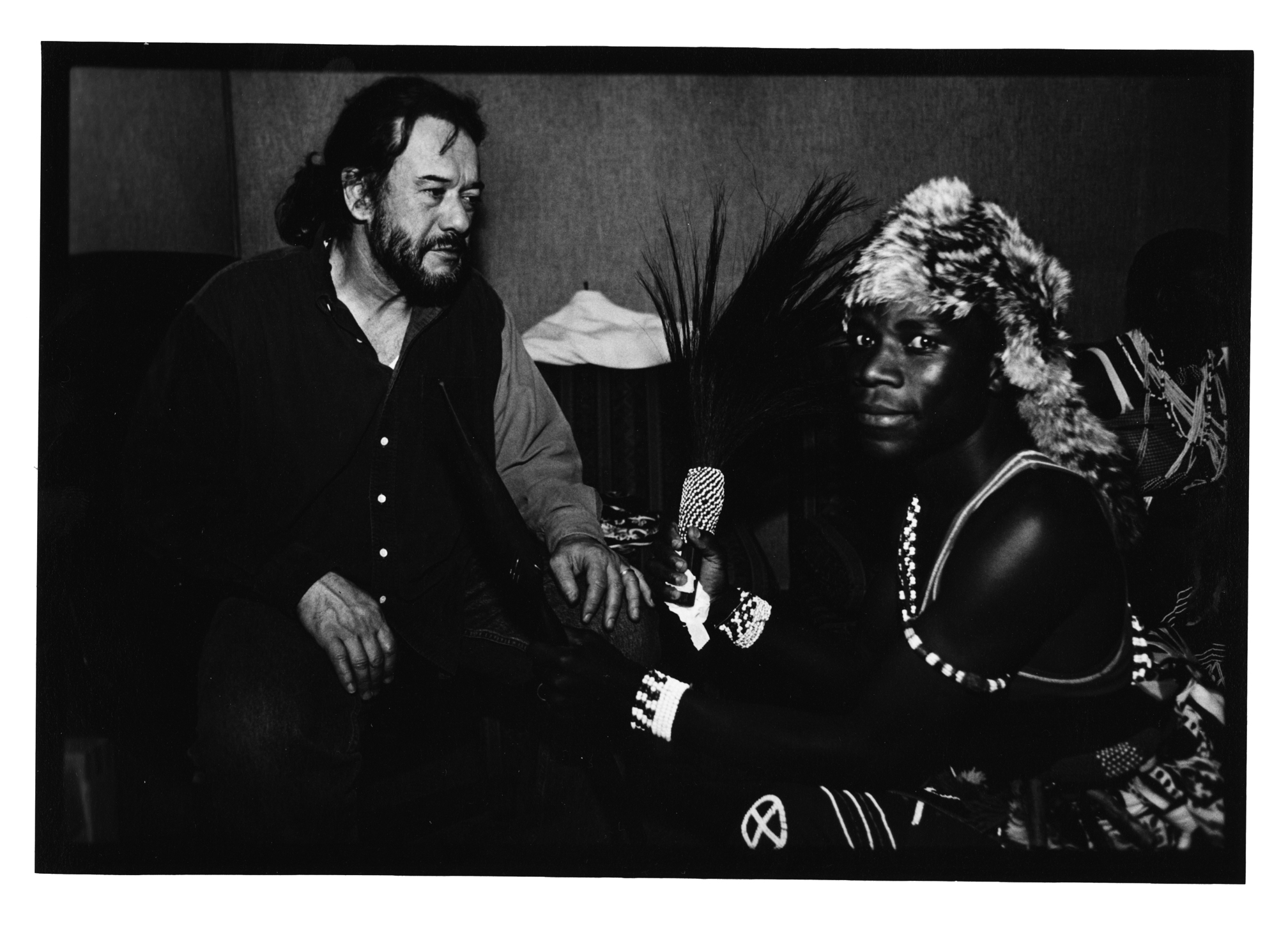 Airto & Sangoma Esau Maluleke
1994 Live at The Baxter Theater Cape Twon