Byron Wallen
Byron Wallen was born July 1969 in London, England while the Apollo 11 crew were on their way to the moon.
Raised in a musical family, as a small child Byron studied classical piano. He also played euphonium but then switched to trumpet, studying with Peter Ruderforth in London and with Jimmy Owens, Donald Byrd and Jon Faddis in New York in the mid to late 80s. In 1992, Wallen graduated from Sussex University with a degree in psychology, philosophy and mathematics. He played trumpet in various contexts and through into the early 00s was heard with jazz and pop artists, sometimes on record. Among these artists and bands are George Benson, Charles Earland, Chaka Khan, Ingrid Laubrock, Ronnie Laws, Hugh Masekela, Courtney Pine, Lonnie Liston Smith, Style Council, Jean Toussaint, and Cleveland Watkiss. In 1992, Wallen formed Sound Advice touring the UK and playing in Syria in 1996 and the Czech Republic in 1997. The band also appeared at the North Sea Jazz Festival, gaining critical and audience acclaim.
His compositions include Live, with Sheron Wray's dance company, Langston Hughes Suite, The Trumpet Kings, and Tarot Suite, an extended work of 22 movements, written for a 10-piece band. In 2003, Wallen won the BBC's Innovation In Jazz award for his third album Indigo.
In 1994 Wallen played in South Africa during the OUTERNATIONAL MELTDOWN recordings with Airto Moreira and a.o. Moses Molelekwa. The same year he released the album Sound Advice , co-produced by AIRTO. A documentary film, Travelling, traces his 1998 trip to Uganda. In 2001 he appeared at the Harare Jazz festival in Zimbabwe and at South Africa's ARTS Alive Earth Summit festival in 2002. His second album for MELT 2000 named Earth Roots is regarded as one of the highlights of contemporary music from the late 90's.
He has also visited East Africa, Morocco, Nigeria, Indonesia and Belize (his parents' homeland). On tour Wallen works with local musicians, developing new ideas for his performances and compositions.
In the UK and during his overseas tours, Wallen has taught in schools; he also lectures and gives private lessons at London's Trinity College and Royal Academy. Wallen's performing, composing and teaching skills combine to make him a leading figure among the new wave of creative jazz musicians centred upon London.
Source AllMusic.com
BYRON WALLEN - SOUND ADVICE (BW063)
A confident and eclectic record, produced by percussion legend Airto Moreira and informed by his folky spirituality, without succumbing to the rareified or pretentious.' Linton Chiswick, Time Out, 25.4.95
'This is way beyond the shaky promise of Byron's early singles and so it proves he's one to watch after all.' Martin Langley, Q.
'A superb and challenging listen from start to finish... Make no mistake:- Byron Wallen is a man of taste and his first foray proper has a great many flavours to savour.' Gary Mulholland, Echoes, 22.4.95
"The idea of the album is a journey through someone's life. It could be at any time. they could come from any culture," Byron Wallen explains the concept behind his debut for MELT. It's a madly eclectic recording, which veers from straight jazz, fusion and Latin to avant garde, hip hop and funk, all blended into a gleaming-but-edgy whole, and focussed by Byron's increasingly distinctive and primal blowing. Mystical voices flow into mist-shrouded skin-pattering, burnished horns scribbling around Afro-vocalising with Wallen also giving the nod to forerunners like Don Cherry and Lester Bowie.
Personnel: Byron Wallen Trumpet and Flugelhorn, Richard Ajileye Percussion, Gary Crosby Bass, José Neto Guitar, Marcina Arnold Vocals, Lemn Sissay 'Crazy Black' poetry, Airto Moreira production & inspiration, Orphy Robinson Vibes, Ed Jones Sax
THE OUTERNATIONAL MELtDOWN SESSIONS 1994 (MZA029)- HUNGRY ON ARRIVAL
1994 Byron Wallen participated in the OUTERNATIONAL MELTDOWN sessions in South Africa together with Airto Moreira, Jose Neto, Andrew Missingham, Sipho Gumede, Pops Mohamed, Madala Kunene, Mabi Thobejane, Fana Zulu, Moses Taiwa Molelekwa and many more - all to be enjoyed on this album.
Byron in Zulu head attire during the 1994 recordings in Johannesburg.
Performing in the township of Gugulethu, Cape Town with Airto Moreira on drums.
BYRON WALLEN- EARTH ROOTS (BW090)
Earth Roots, released in 1997, is a deep conversation with the heart of our heritage. It is the sound of a millennium where humanity will at last realise that we are all one people, united in diversity. Indigenous people of the world have always communicated with nature and have developed cultures that are rooted in the land. They carry our ancestral flame of wisdom, from which we have much to learn. However, as we blink, before our eyes human diversity is vanishing. Approximately two hundred thousand indigenous people were killed last year. There is a multiplicity of reasons, stemming from Governmental greed and the need to control. To this day it is hard for some to realise that not everyone's dream consists of material wealth and modern conveniences. Natural people are fighting for their lives; their identity and a future for their children. The industrial revolution produced the necessity to centralise labour and capital. As people moved into the cities, we lost our ties to the earth and our communities. This has produced a culture of spiritual impoverishment, technological destructiveness, and a world in which our children have gone from merely lacking knowledge to lacking belief in the future. We are constantly getting wake-up calls reminding us that, ultimately, humans are not the ones in charge. What technological solutions have we got to help us deal with the consequences of man-made radioactivity, oil spills and toxic waste, let alone the cries of the earth in the form of volcanoes, earthquakes and hurricanes? It is time for us to make our peace with Mother Earth and to learn to talk to her again.
Bass – Peter Martin , Guitar – Alan Weekes, Percussion – Richard Ajileye, Producer, Trumpet – Byron Wallen, Tabla, Shenai, Drums [Dholak], Drums [Nakari] – Arif Durvesh*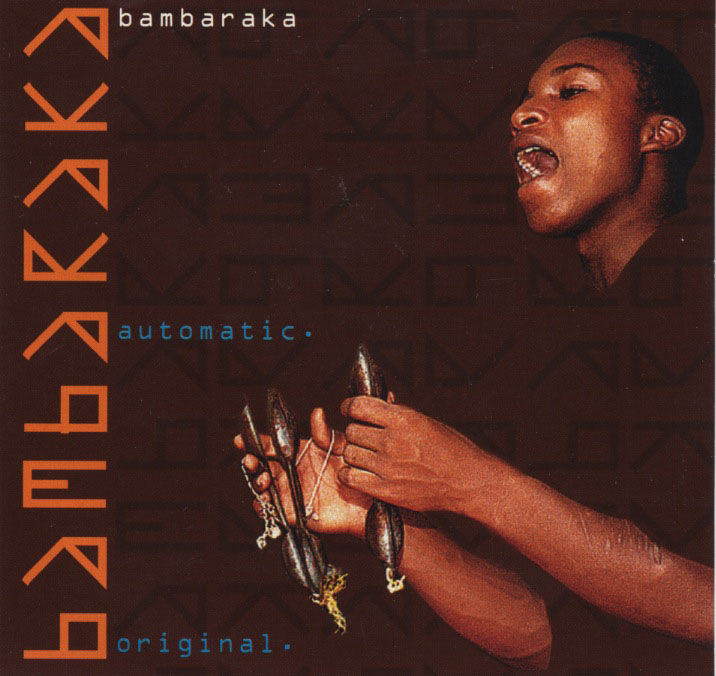 Byron featuring on Bambaraka, recorded in Morocco.
MABI THOBEJANE - MADIBA (BW086)
Byron also features on Mabi Thobajne's debut album Madiba recorded in Johannesburg and Brownhill Farm Studios in West Sussex, England
PROJECT PEDXULU LIVE SESSIONS SOUTH AFRICA (2002)
PedXulu is the United South African Tribal Gathering - united to showcase the country's most talented drummers and percussionists forming the rhythmic carpet for the many musical art forms ranging from the jive of Township Jazz to organic club rhythms and songs influenced by the many traditional and sacred tribal sounds of ancestral Africa.
PedXulu is a revolving and changing gathering headed by Pedi veteran master drummer Mabi 'Gabriel' Thobejane joined by his 23-year-old cousin Thabang Philip Tabane (Malombo), Bernard Sibusiso Mndaweni and members of the legendary percussion and marimba group Amampondo, Mandla Lande, Simpiwa Matole, Michael Ludonga, Duke Norman & Dave Mayakane. Guest performances by Olombelo Ricky (Madagascar), trumpet player Byron Wallen (U.K.) and Ivan Mazuze (Mozambique).
Byron with PedXulu at the 2002 Arts Alive Festival in Johannesburg
Byron at the Cape Town Jazz Festival 2007